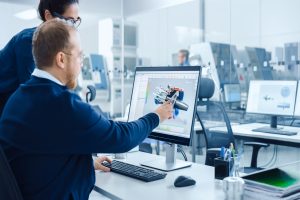 We created a web-based i-Learning platform (Innovative, Internet-based and for the Individual) that provided (1) rich IFRS content, (2) a search engine to narrow down topics to those needed at the moment in the work, (3) self-test tasks to motivate and consolidate knowledge, (4) a messaging system between participants and trainers to support self-learning, (5) self-selected modules for CPD training, (6) feedback and additional resources generated by the tutor based on needs and collected in a special folder for future use and application, (7) individual training history and (8) an HR App to ensure that the whole group moves as one.
Participants were divided into groups according to their respective learning paths.
Ultimately, the transition to IFRS was successful.